NelsonPine LVL
NelsonPine LVL is a structural engineered wood product manufactured from rotary peeled veneers, assembled with parallel grain orientation and bonded with an exterior structural adhesive. NelsonPine LVL is available in a variety of sizes and lengths. Our products are used across residential, commercial, industrial, formwork and scaffolding applications.
NelsonPine LVL provides a consistent, high-performance alternative to solid lumber and steel in structural uses. Built up with a specific sequence of structurally graded veneer sheets, the finished product displays less variability, a higher strength:stiffness ratio and more predictable performance than sawn timber. LVL is manufactured to achieve consistent strength, stiffness and stability.
Our NelsonPine LVL is engineered from renewable and sustainably sourced New Zealand radiata pine. Our range of LVL products are designed to span further and weigh less to optimise efficiency in design and construction.
NelsonPine LVL products inspire Architects, Designers, Builders and end users to realise structural applications.
NP Design – The Design Software for NZ and Australian Standards
Fast, accurate beam specification for any project, domestic or commercial.
NelsonPine Design (NP Design) is a powerful design programme for professional designers to assist with certified specification of engineered wood products in common applications. It is quick to learn and is the most powerful free design software for the building professional.
NP Design is developed by leaders in engineering design software. For over 10 years the program has been under progressive and continuous development of engineering design techniques and innovations. For access to the Professional Design area please respond with your CPeng registration number and we will issue you with a special key code to access the engineering level.
To download the free NelsonPine Design software click here
Ref 1340: Structural Review of HR Design Group "Quick Design" Software of New Zealand
Product Downloads
Photo gallery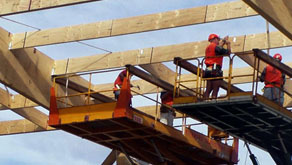 Videos
NelsonPine LVL in commercial applications
Innovative LVL applications in commercial and multi-story buildings
---

Product Information for Different Markets

New Zealand

Downloads

Distributors

Australia

Downloads

Distributors

Australian Timber Supplies

North America

Downloads

Asia / Middle East

Downloads